Home improvement and commercial construction general contractor proudly serving Richmond & Wayne County, Indiana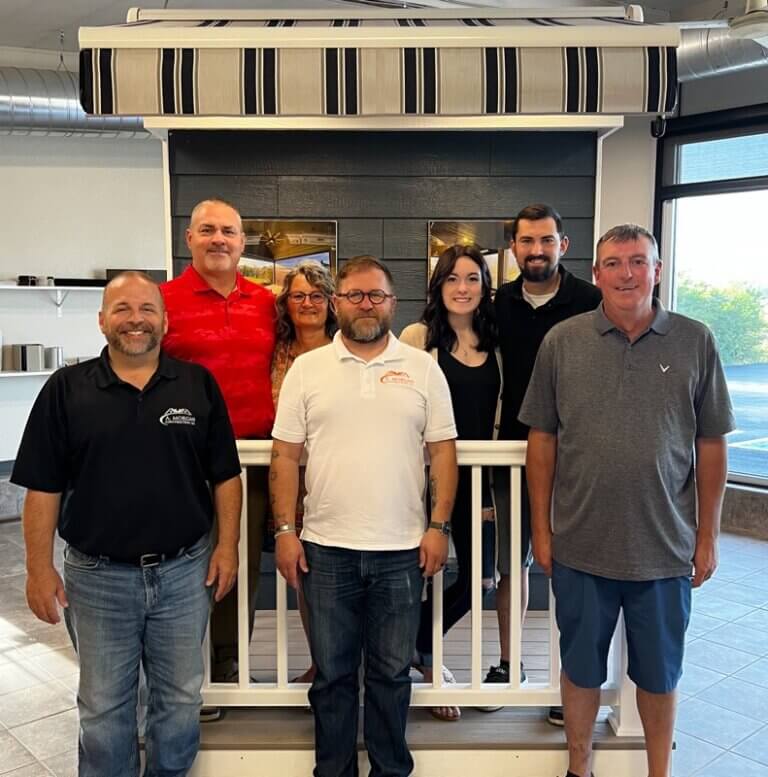 Established in 2015 by Andy and Amy Morgan, A. Morgan Construction has the goal of aim of providing high-quality construction services to clients in the Richmond, Indiana area.
The company has grown rapidly, and today employs a team of experienced professionals who share the same commitment to excellence.
A. Morgan Construction takes pride in its work, and has completed a wide range of projects, from small-scale renovations to large-scale commercial developments.
The company is known for its attention to detail, and has earned a reputation for delivering quality results on time and on budget.
Whether you are looking to build your dream home or expand your business, A. Morgan Construction has the experience and expertise to get the job done right.
Where Your Vision Becomes Reality
We provide each customer with an affordable project with 100% satisfaction. Our philosophy at A. Morgan Construction, is to fulfill our promises and commitments with character and integrity!
Andrew Morgan started his lifelong dream of owning his own business and created A. Morgan Construction in 2015. Andy has been in the construction industry for almost 25 years. We started out in a small home office with 2 employees and through hard work and dedication from our entire staff we have grown tremendously and now have 18 dedicated employees! Our team of project managers, crew leaders, crew members, and office staff are skilled and detail oriented. Our main objective is to always go above and beyond for our customers. We strive for 100% customer satisfaction!
At A. Morgan Construction, we pride ourselves on being the go-to choice for all your home improvement needs.
Whether you need help with a minor repair or a major renovation, our team of skilled professionals is here to assist you.
We work hard to ensure that our customers are completely satisfied with our work, and we always aim to provide the best possible service at a fair price.
Contact us today to see how we can help you make your home even more comfortable and inviting.