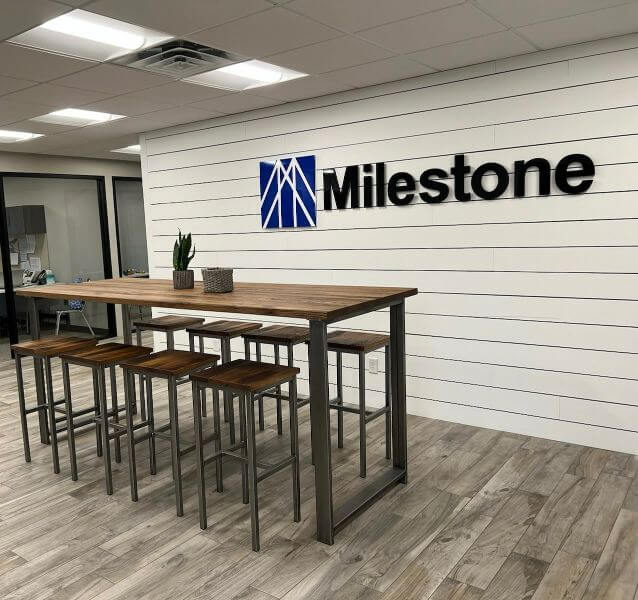 Commercial Construction Contractor
We are proud to be a leading provider of commercial construction services the Richmond area, and we are committed to exceeding our clients' expectations on every project.
Whether you are looking to build a new office complex or simply want to update your existing property, we will work with you to create a customized solution that meets your needs and budget.
Our team of experienced professionals has the knowledge and expertise to handle any size project, and we will work tirelessly to ensure that your project is completed on time and within budget. 
Our Commercial Construction Services
Commercial property owners are always looking for ways to increase the value of their investment.
One way to do this is by upfitting the space to make it more attractive to potential renters.
Upfits can range from simple modifications, such as painting and new carpeting, to more extensive renovations, such as adding walls or reconfiguring the layout of the space.
No matter the scope of the project, an upfit can help to increase the value of a commercial property by making it more appealing to potential tenants.
In addition, an upfit can also help to increase the leased rate for a property, making it more profitable for the owner.
As a result, an upfit is often a wise investment for commercial property owners.
At A. Morgan Construction, we specialize in commercial construction.
Whether you're looking to build a new office or retail location, we have the experience and expertise to get the job done.
We understand that every business is unique, and we work closely with our clients to ensure that their specific needs are met.
So if you're ready to take your business to the next level, give us a call today. We'll be happy to answer any of your questions and get started on your new commercial construction project.
Design build services for a new commercial building generally include the coordination and execution of all aspects of the project from start to finish.
This includes everything from the initial design concepts to the construction of the actual structure. The goal of design build is to provide a single point of responsibility for the entire project, which can help to streamline the process and minimize potential delays.
As a result, design build services can be an invaluable asset for anyone planning to construct a new commercial building.
Get a Free Estimate on your Project